"A rich tapestry… Your album of the year."
- Loud And Quiet
"Bashed and bruised fireside sing-alongs spiked with yearning and melancholy… dispatched with substance and soul."
- MOJO
"Rolls ahead with understated warmth and beauty"
- Stereogum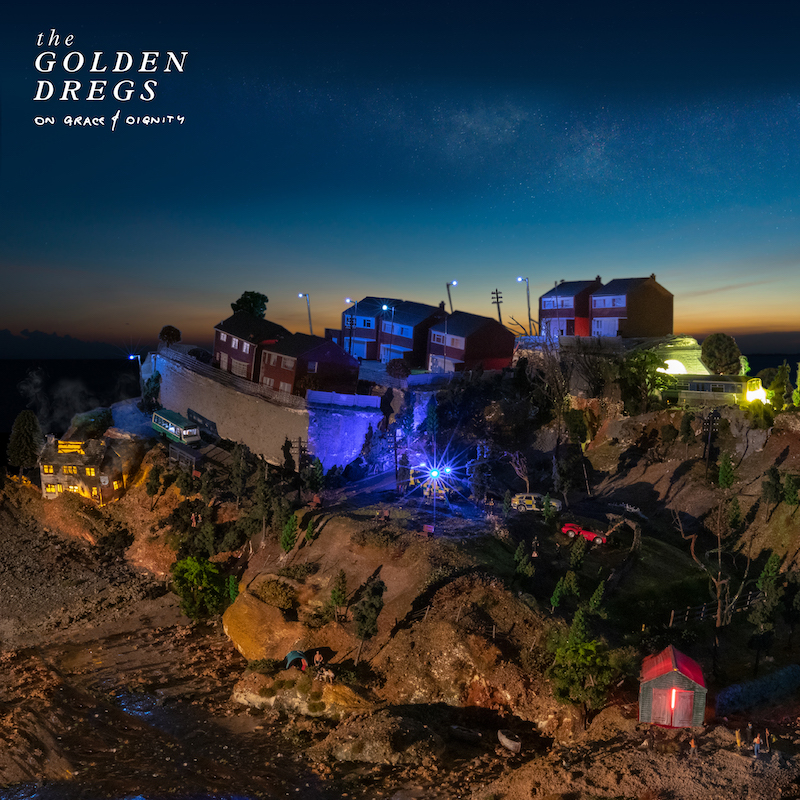 After sharing 'Vista' earlier this week, UK musician Benjamin Woods returns to release his new record, On Grace & Dignity.
+ Buy On Grace & Dignity from the 4AD Store here on eco black vinyl, limited clear vinyl and CD +
+ Buy and stream on all formats here +
His third record and first on 4AD, Woods' album considers his home and what it means to be shaped by a place – in this instance, Truro, Cornwall's capital, home to a rare three-spired cathedral, a peaceful river and a lot of empty shops and flimsy out-of-town housing estates. Written, recorded and produced by Woods from his South London home and childhood bedroom in Truro, the record was mixed by Ali Chant (Perfume Genius, Aldous Harding) who provided additional production.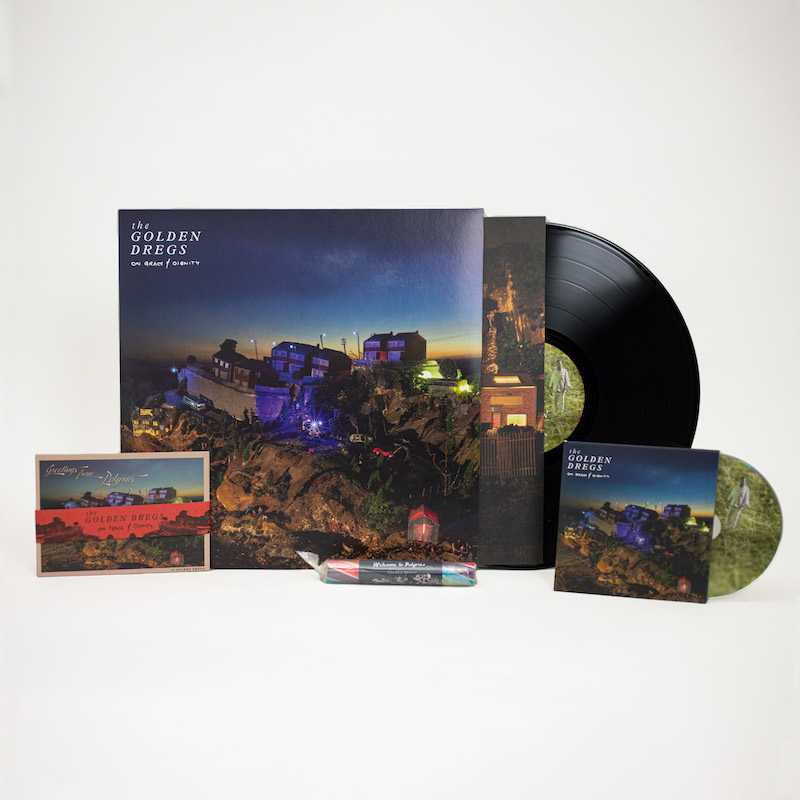 Speaking on the record Woods says:
"This wasn't a particularly easy album to write. It certainly didn't come as quick as my previous records. When I started on it I found a lot of comfort in writing music and creating textures, and through these was able to escape a part of my life that was filled with uncertainty. But I really couldn't get anywhere with writing lyrics. It wasn't until I relocated to Cornwall, moving back in with my parents having lost my work in London due to the pandemic, that the words began to emerge. With little else to do, I found myself taking a lot of walks around the areas I used to hang out in when I was younger, and bored and frustrated. Which I suppose is a state I had returned to. I spent a lot of time recounting my teenage years, finding comfort in nostalgia. I had also found work on a building site, which kept me busy but also showed a side of Cornwall far displaced from the experiences of my youth. These two worlds began to merge, and from that I was able to develop a world in which narratives could exist. The sadness of passing time, and acute awareness that the past is very much the past, set amidst a drastically changing landscape, informed much of the writing. Without meaning too, themes of fire, water and mourning recurred throughout the writing. When I have written in the past I have found it cathartic, but this experience was very different to that. I didn't feel particularly in control of the direction that the album took, and would often be filled with sadness when I would revisit a previous days writing, taunted by my own words. Now that my situation has changed and I am no longer living within the album I find it a comforting reminder of how things can get bad, but that something positive can emerge from them."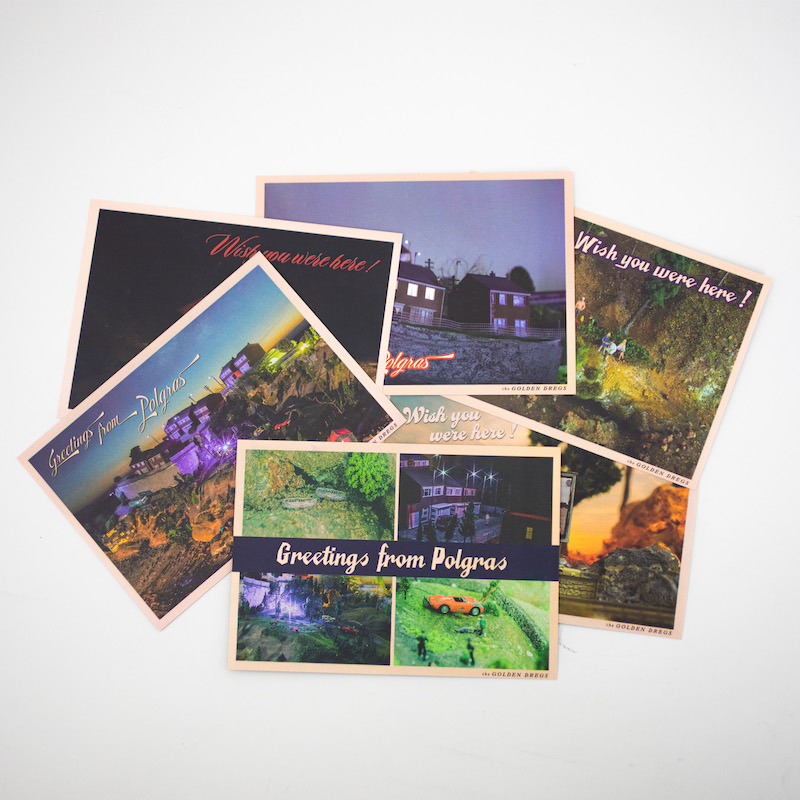 The album includes previously-released singles 'American Airlines', 'Sundown Lake', 'Before We Fell From Grace', and the aforementioned 'Vista', and arrives ahead of the GOLDEN DREGS' debut North American run in March where the full six-piece band are set to perform in New York, Los Angeles, SXSW and Treefort Festival.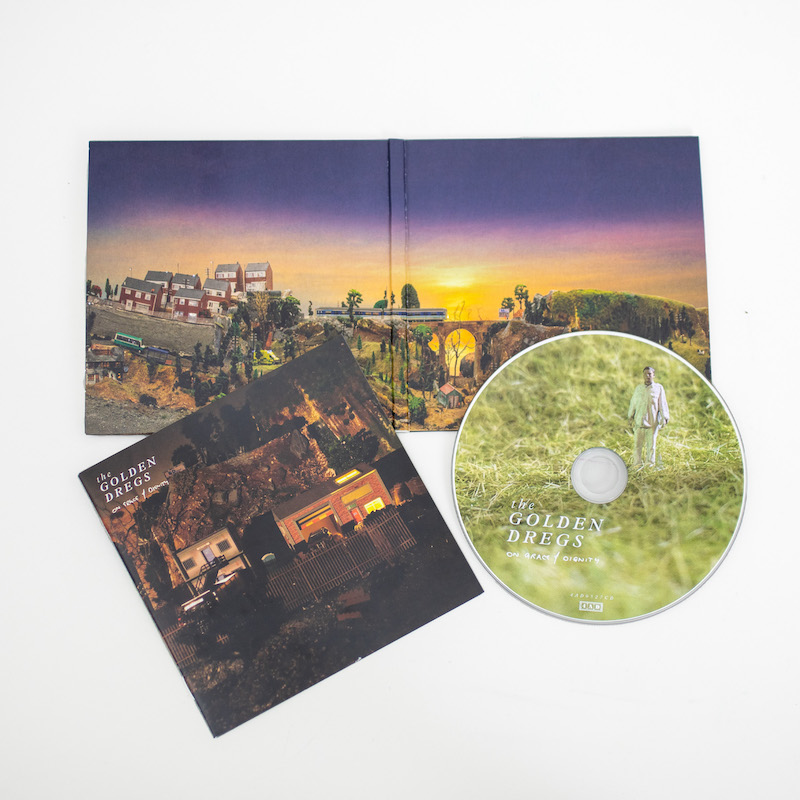 Woods has also launched fundraiser events for the band's appearance in the States. Events will include a Polgras Village Summer Fete exhibiting Lawrence's model in public for the very first time, a raffle to win 4AD vinyl and festival tickets to End of the Road, Wide Awake, Manchester Psych Fest plus a chance to own Polgras. For further details head here. A full list of GOLDEN DREGS tour dates is below.
the GOLDEN DREGS - On Grace & Dignity
4AD0527
1. Intro
2. American Airlines
3. How It Starts
4. Before We Fell From Grace
5. Not Even The Rain
6. Eulogy
7. Josephine
8. Vista
9. Sundown Lake
10. Beyond Reasonable Doubt
Today also sees the start of Ben's tour around UK record stores, starting in Brighton. Come and join us in celebrating this special record, ahead of his headline European tour later in the Spring.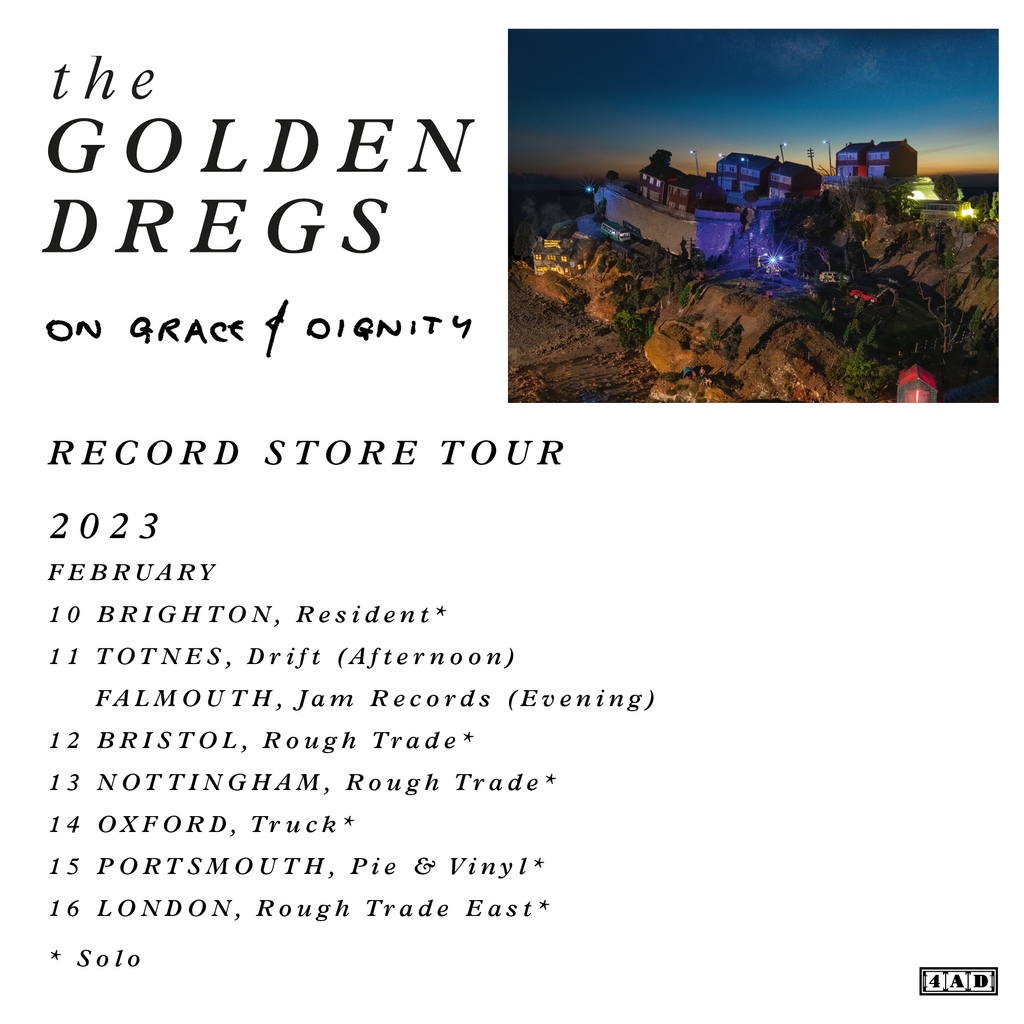 Feburary UK In-Store Tour (Free Entry)
10th - Resident, Brighton, UK (Solo)
11th - Drift, Totnes, UK (Lunchtime)
11th - The Cornish Bank w/ Jam Records, Falmouth, UK (Evening)
12th - Rough Trade, Bristol, UK (Solo)
13th - Rough Trade, Nottingham, UK (Solo)
14th - Truck, Oxford, UK (Solo)
15th - Pie & Vinyl, Southsea, UK (Solo)
16th - Rough Trade East, London, UK (Solo)
March
9th - Baby's All Right, Brooklyn, NY, US
13th - 18th - SXSW, Austin, TX, US
23rd - Gold Diggers, Los Angeles, CA, US
24-25th - Treefort Music Festival, Boise, ID, US
April
6th - Village Underground, London, UK
13th - Le Grande Mix, Lille, France
14th - Hasard Ludique, Paris, France
15th - Motel Mozaique Festival, Rotterdam, The Netherlands
17th - AB Club, Brussels, Belgium
19th - Loppen, Copenhagen, Denmark
20th - Krøsset, Oslo, Norwat
21st - Kristallen @ Sodra Teatern, Stockholm, Sweden
23rd - Molotow, Hamburg, Germany
24th - Bumann & Sohn, Cologne, Germany
25th - Urban Spree, Berlin, Germany
May
5th - Elsewhere, Margate, UK
6th - Green Door Store, Brighton, UK
8th - The Louisiana, Bristol, UK
9th - Hare & Hounds, Birmingham, UK
13th - Workman's Club, Dublin, IE
14th - Roisin Dubh, Galway, IE
16th - Mono, Glasgow, SC
17th - Cluny 2, Newcastle, GB
18th - Brudenell Social Club, Leeds, GB