"Music that will no doubt stand the test of time" - Clash (9/10)
"One of The National's best" - Paste (9.0)
"Feels like a fresh start" - The Guardian ****
"Louder, more immediate and rawer than its predecessor" - NME ****
"An ecstatic breakthrough and a window into the future" - Rolling Stone UK ****
"This loose, upbeat album is hard to resist" - The Independent ****
"Dynamic and vibrant" - Stereogum
"The National's second album [of 2023] is a doozy" - The Atlantic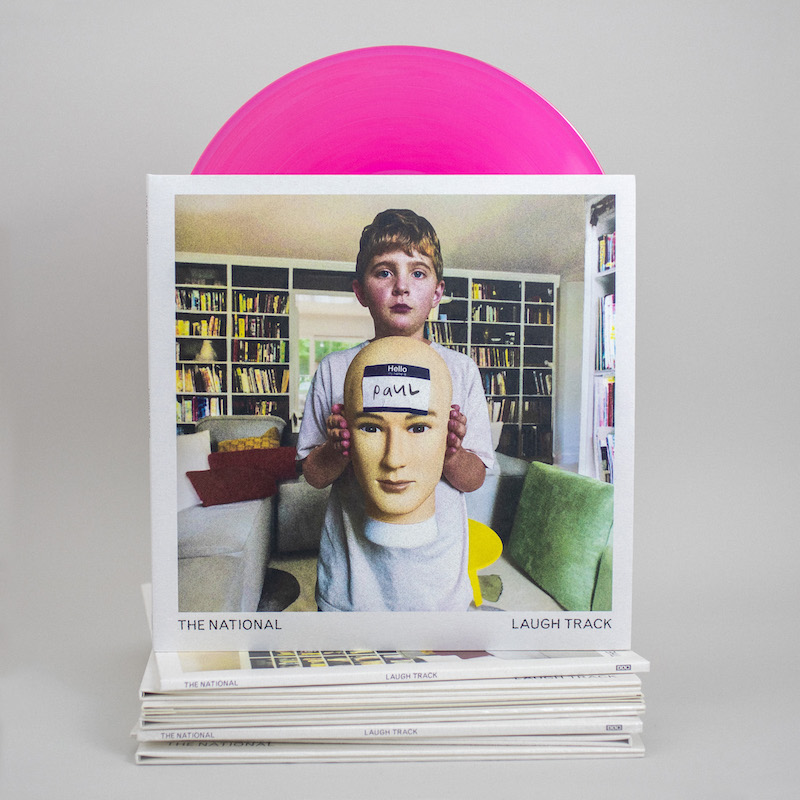 Today sees the physical release of Laugh Track by The National, their second record of 2023 - initially dropped as a surprise album at their Homecoming Festival in September.
+ Buy on limited pink 2xLP, black 2xLP and CD from the 4AD Store here +
+ Stream on all platforms here +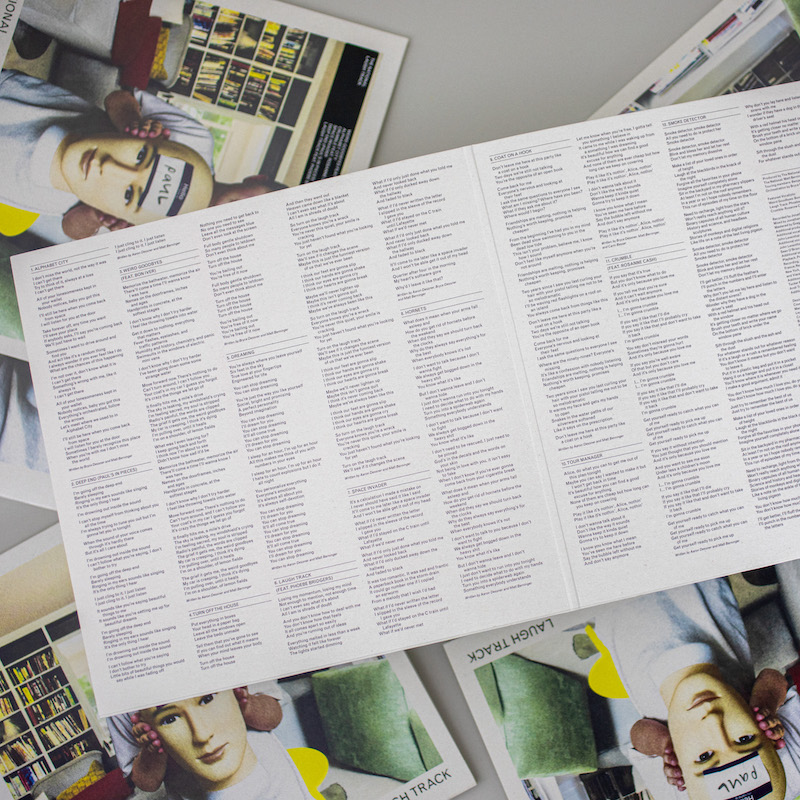 The 12-song Laugh Track is a companion to, and features material originally started in the same sessions as, First Two Pages of Frankenstein which was released by 4AD in April.
Laugh Track is the band's most freewheeling, all-hands-on-deck album in years. If Frankenstein represented a rebuilding of trust between group members after 20+ years together, the vibrant, exploratory Laugh Track is both the product of that faith and a new statement of intent. Reveling in the license to radically upend its creative process, The National honed most of this material in live performances on tour this year, and captured those invigorated versions in impromptu sessions at producer Tucker Martine's Portland studio, Flora Recording & Playback. The nearly eight-minute album closer 'Smoke Detector' was recorded in June during a Vancouver soundcheck, completing a body of work bristling with spontaneity and vintage rock energy that makes a perfect complement to the songs found on its more introspective predecessor.

Earlier this week The National released the official video for the record's title track -'Laugh Track (feat. Phoebe Bridgers)'. The video was directed and animated by Bernard Derriman, director of The Bob's Burgers Movie, with 3D animation by Adam Phillips. The wry, simmering track was born of a drum idea from Justin Vernon ("the tempo felt like something off Dylan's 'Nashville Skyline'," says the band's Aaron Dessner) and what feels like a classic Matt Berninger-ian lyrical turn. "Turn on the laugh track / We'll see if it changes the scene," he sings, a last-ditch attempt at salvation as he and his dance partner sway amid the fast wreckage of what was once assured. "Maybe this is just the funniest version of us that we've ever seen."

It's the National's third collaboration with Phoebe Bridgers this year. "Her voice is the soft edge of the song," says Berninger. "It takes some of the snarky, sarcastic bitterness out of it and makes it sweet and gentle."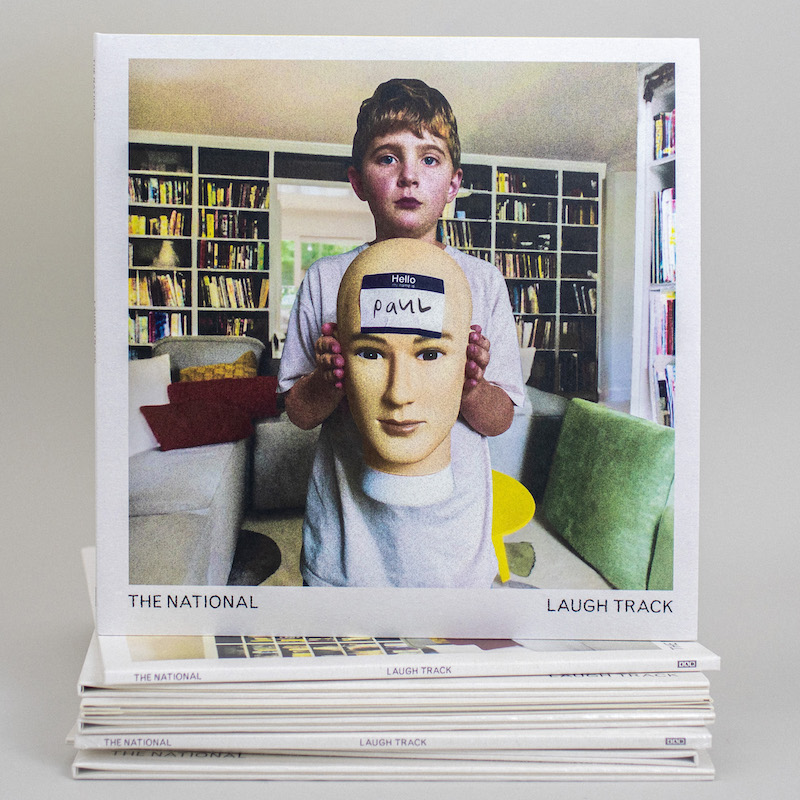 The National - Laugh Track
4AD0679
1. Alphabet City
2. Deep End (Paul's in Pieces)
3. Weird Goodbyes (feat. Bon Iver)
4. Turn Off the House
5. Dreaming
6. Laugh Track (feat. Phoebe Bridgers)
7. Space Invader
8. Hornets
9. Coat on a Hook
10. Tour Manager
11. Crumble (feat. Rosanne Cash)
12. Smoke Detector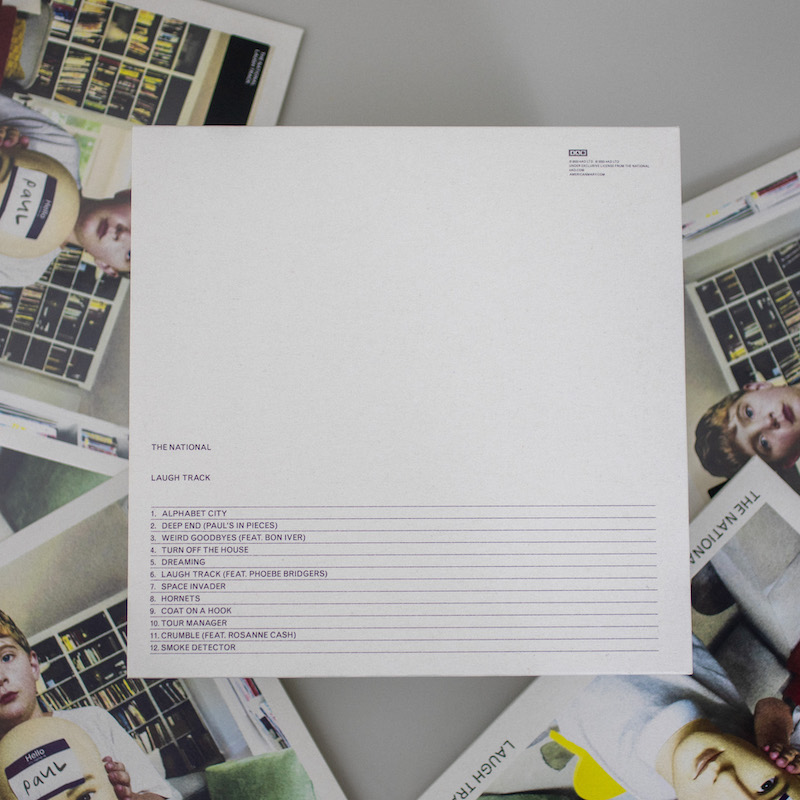 The National are back from a European tour which saw them play to 20,000 fans in London where they were called, "an era-defining band at the peak of their powers," by The Guardian. They've announced more European and UK dates for June, July and August of 2024. All tickets are on-sale now.
The band has just kicked off their final US tour dates for 2023, playing Austin tonight and giving their final show of the calendar year in Irving, TX outside of Dallas on 19th November. See tour dates below and visit www.americanmary.com for more information.
2023
November
16th - Tulsa Theater, Tulsa OK, US %
17th - Moody Center, Austin TX, US %
18th - Lawn at White Oak, Houston TX, US %
19th - The Pavillion at Toyota Music Factory, Irving TX, US %

2024
February
24th - Spark Arena, Auckland, New Zealand
25th - Tsb Arena, Wellington, New Zealand
28th - Riverstage, Brisbane, Australia ~

March
1st - Aware Super Theatre, Sydney, Australia ~'
2nd - Aware Super Theatre, Melbourne, Australia ~'
5th - Sidney Myer Music Bowl, Melbourne, Australia ~'
6th - Sidney Myer Music Bowl ~'
9th - Kings Park & Botanic Garden, Perth, Australia ~'
June
2nd - Carroponte, Milan, Italty
3rd - Cavea of the Auditorium Parco della Musica, Rome, Italy
5th - Zanith de Paris, Paris, France #
21st - Hurricane Festival, Scheeßel, Germany
22nd - Southside Festival, Neuhausen ob Eck, Germany
24th - INmusic Festival, Zegreb, Croatia
25th - Stadthalle, Vienna, Austria ^
27th - Kunst!Rasen, Bonn, Germany ^
28th - Live Is Live - Middenvijver, Antwerp, Belgium

July
2nd - Eden Sessions, Cornwall, UK #
3rd - Cardiff Castle, Cardiff, UK +
4th - Sounds of the City, Castlefield Bowl, Manchester, UK #
5th - Crystal Palace Park, London, UK #+!
11th - Edinburgh Castle, Edinburgh, UK ^

August
6th - Royal Arena, Copenhagen, Denmark

Support:
% Hand Habits
~ Very Special Guests Fleet Foxes
` Annie Hamilton
# This Is The Kit
+ Unknown Mortal Orchestra
! Kevin Morby
^ Bess Atwell